Academy Member
Inducted 2020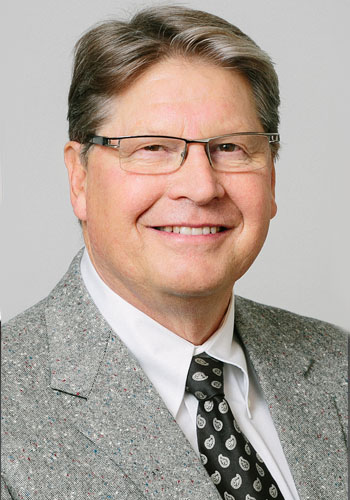 Vincent R. K. Orchard K.C., C. Arb.
Dispute Resolution & Settlements
7500 Lindrick Court
Burnaby, BC

Send Email

Video Conferencing
Available
Practice Commenced

1987

# of MEDS (as of 4/12/23)

500

# of ARBS (as of 4/12/23)

25
Biographical
Vincent Orchard K.C., C. Arb. is a lawyer, mediator and arbitrator who now focuses solely on providing ADR professional services as a mediator and arbitrator. Mr. Orchard has been involved in ADR since 1987.
He has over forty years' experience resolving legal conflicts as a trial and appeal lawyer and as a mediator and arbitrator. He has resolved virtually all types of civil disputes. He has extensive experience in insurance cases, multi-party disputes, personal injury, product liability, professional negligence, tort claims, commercial/business disputes, media law including defamation and some aspects of indigenous peoples law.
As a litigation lawyer Mr. Orchard was a partner and senior counsel at Borden Ladner Gervais handling complex cases for individuals, corporations and government offices.
---
Case Experience
Aboriginal
Appellate
Class Actions
Commercial/Business
Insurance
Legal Malpractice
Medical Malpractice
Personal Injury
Product Liability
Professional Fees
Professional Malpractice
Professional Negligence
Securities
Torts
---
Education
Mr. Orchard received his undergraduate degree, an A.B., from Dartmouth College in 1971. Mr. Orchard received his LL.B. from the University of Manitoba in 1974 and was admitted to the bar in British Columbia in 1976.
ADR TRAINING:
Mr. Orchard has been taking courses and training in ADR since 1987. He has taken courses on mediation and arbitration sponsored by CLEBC, the BCAMI and ADR Institute, Stitt Feld Handy Group of Toronto and the Advocates Society. These courses have included the Small Claims Court Mediation Practicum Program, complex multi-party disputes, workshops on managing high conflict disputes and high conflict personalities, cultural issues in mediation and advanced ADR worshops.
---
Memberships & Affiliations
Mr. Orchard is a Chartered Arbitrator accredited by the ADR Institute of Canada. He has been the Chair for the court appointed referees and arbitrators for the Hepatitis C Class Action Litigation (1986-1990) in British Columbia. Mr. Orchard is on the roster of MediateBC as a civil mediator. Mr. Orchard is also on the panel of arbitrators for the B.C. International Commercial Arbitration Centre (BCICAC).
---
Rates Information
Please call office for details.
---