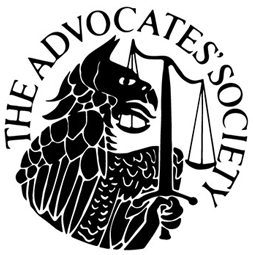 Established in 1963, the Advocates' Society is Canada's most respected professional association for lawyers involved in litigation, with over 6000 members across Canada.
CADN is proud to promote our roster of distinguished neutrals in the Advocate Society's flagship 'Journal' magazine and e-newsletters, as well as sponsor events annually.
Recognized Canadian ADR Associations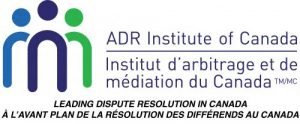 ADR Institute of Canada - www.ADRIC.ca
The ADR Institute of Canada (ADRIC) is Canada's largest professional ADR organization, with over 2400 ADR practitioners recognized nationally, including many family practitioners. Membership is open to non-lawyers and the Institute provides a free 'Find an ADR provider' tool via their website. ADRIC sets the standard for best practices for ADR in Canada and provides leadership, value and support to its individual and corporate members. ADRIC also provides education and certification, promotes ethical standards and professional competency and advocates for all forms of ADR for public and private disputes.

Established in 1980, the AABC is an independent association of professional labour arbitrators. Members of the Association have a wide variety of backgrounds and extensive experience as consensual neutrals in the resolution of disputes in the labour field, as well as in commercial, human rights, employment, property, contractual, environmental and First Nations disputes. Membership is limited to professional arbitrators and mediators who have met experience requirements, have demonstrated competence and acceptance in the community. The general membership requirement is that applicants will have issued 5 consensual labour arbitration awards within the previous 5 years.

The American Defense & Trial Bar Associations

Defense Research Institute - www.DRI.org
DRI is the leading organization of defense lawyers and in-house counsel in the world, with more than 22,000 members. DRI is host to more than 25 substantive committees whose focus is to develop ongoing and critical dialogue about areas of practice.
CADN is proud to partner with DRI in creating the DRI Neutral Database, providing DRI members with access to the biographies of all NADN approved mediators and arbitrators. NADN also works with AAJ to compile Neutral Survey information from AAJ members annually, in order to identify those neutrals that are widely acceptable to litigators in each state.
---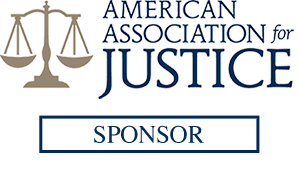 American Association For Justice - www.Justice.org
Formerly known as the Association of Trial Lawyers for America, AAJ represents the interests of the plaintiff bar across the USA. AAJ is the world's largest trial bar, providing 22,000+ trial lawyers with information, professional support and a nationwide network that enables them to most effectively and expertly represent clients.
CADN was proud to work with AAJ in creating the AAJ Neutral Database in 2013, and continues to provide AAJ members in individual states with instant access to the biographies of NADN's approved mediators and arbitrators. NADN also works with AAJ to compile Neutral Survey information from AAJ members every 2 years, in order to identify those neutrals that are widely acceptable to litigators in each state.
Reccomended ADR Associations

American Arbitration Association: www.ADR.org
America's largest and longest established not-for-profit ADR organization, AAA has a long history and experience in the field of alternative dispute resolution, providing services to individuals and organizations who wish to resolve conflicts out of court. The AAA role in the dispute resolution process is to administer cases, from filing to closing. The AAA provides administrative services in the U.S., as well as abroad through its International Centre for Dispute Resolution (ICDR).

American College of Civil Trial Mediators: www.ACCTM.org
The College is a non-profit organization of around 120 active professionals distinguished by their experience, skill, ethical standards, and professional commitment to mediation, conflict management and alternative dispute resolution.

The AAM is a nonprofit trade association. Its members are qualified, independent attorney-mediators offering mediation services, based out of Texas.

College of Commercial Arbitrators: www.thecca.net
An association of over 200 prominent, experienced commercial arbitrators, formed to promote the profession and to develop best practices and provide peer training and professional development.

International Academy of Mediators: www.iamed.org
This respected association recognizes over 200 of the best established commercial mediators in the USA, Canada, Europe and New Zealand.

International Mediation Institute (IMI): www.IMIMediation.org
IMI is a non-profit Foundation established in 2007 as a global public service initiative to drive transparency and high competency standards into mediation practice across all fields, worldwide. IMI is Internet-based and operates worldwide but has its main office in The Hague, The Netherlands.