Download PDF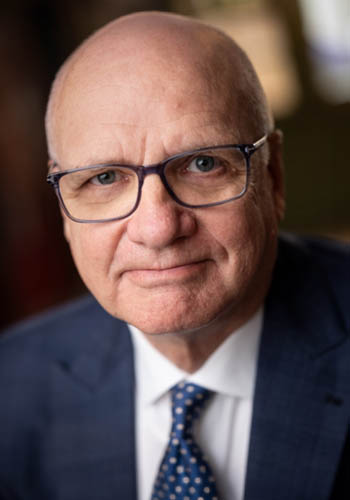 Mark L. Tweedy, C. Med., C. Arb.
Mark Tweedy Mediation+Arbitration Ltd.

Vancouver, BC

Send Email
Recognized to British Columbia Chapter for:
Civil/Commercial Mediation & Arbitration
Regularly travels out of province to: Alberta
Other ADR Services: ADR Training Services, Insurance Umpire, Med-Arb

Video Conferencing
Available
Practice Commenced: 2004
Total Mediations (as of Nov 2021): 1500
Total Arbitrations (as of Nov 2021): 40
Biographical
Mark commenced practice as a mediator in 2004, and has practiced exclusively as a mediator, arbitrator and adjudicator since 2014. Mark was called to the BC Bar in 1982, and practiced as trial counsel for over 30 years.
Mark has conducted in excess of fiteen hundred mediations in a wide variety of areas, including family businesses, personal injury, professional liability, construction, insurance (property, casualty, life, and disability), shareholders' and joint venture partners' disputes, closely held corporations, real estate, and wills and estates. Mark has particular expertise mediating disputes where there is high emotional content.
Mark also frequently acts as an arbitrator. His arbitration experience includes UMP claims, construction claims, and various commercial and insurance disputes. Mark also has substantial experience sitting as a court appointed adjudicator in class action cases.
Mark received his Chartered Mediator designation in 2017, and the Chartered Arbitrator designation in 2020.
---
Case Experience
Accounting
Architecture
Arts & Fashion Sector
Aviation
Banking & Finance
Business Dissolution
Class Actions
Commercial/Business
Community Associations
Condominiums/Strata
Construction
Contract Disputes
Debtor/Creditor
Disability Claims
Employment
Engineering
Environmental
Estates & Trusts
Family Businesses
Forestry
Franchise
Government/Municipalities
Health Care
Industrial
Insurance
Landlord/Tenant
Legal Malpractice
Libel & Slander
Medical Malpractice
Natural Disasters
Non-Profit Organizations
Partnerships
Pensions / ERISA
Personal Injury
Pharmaceuticals
Police
Premises Liability
Product Liability
Professional Fees
Professional Liability
Professional Malpractice
Professional Negligence
Property Damage
Railroad & Trucking
Real Estate
Shareholder Disputes
Sports
Torts
Transportation
Workers' Compensation
Wrongful Death
Wrongful Dismissal
---
Education
Justice Institute of British Columbia, various courses in Conflict Resolution and

Mediation, 2004 and 2007

University of British Columbia, LL. B., 1981

University of British Columbia, B.A. (Hons.), 1978

United World College of the Atlantic, South Wales, UK, International Baccalaureate 1975
---
Memberships & Affiliations
Law Society of British Columbia, 1982 to date, currently non-practicing
Mediate BC, Civil Roster Member, 2004 to date
Vancouver International Arbitration Centre, Mediation and UMP Panel Member, 2013 to date, and Arbitration and UMP Panel Member, 2013 to date
BC Arbitration and Mediation Institute, Mediation Panel Member, 2016 to date
ADR BC and ADR Canada, Member, 2013 to date, received the Chartered Mediator designation in 2017, and the Chartered Arbitrator designation in 2020
International Academy of Mediators, Distinguished Fellow, 2020