Download PDF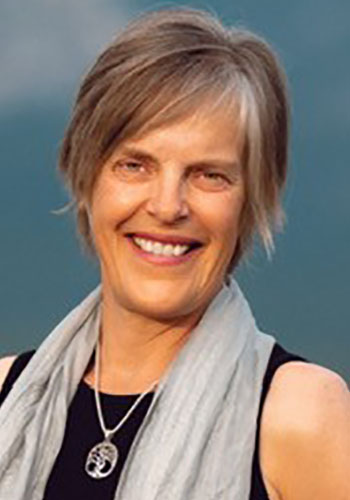 Debra Fendrick
Debra Fendrick
61 Kluane Crescent
Whitehorse, YT Y1A 3G8

Send Email
Recognized for:
Civil/Commercial Mediation
Regularly travels out of province to: Northwest Territories

Video Conferencing
Available
Practice Commenced: 2004
Total Mediations (as of Jan 2022): 200
Biographical
Debra Fendrick is a Yukon-based mediator, having previously practised law for over 30 years. Originally from Yukon, Debra attended university in British Columbia and Alberta. After graduating from law school and articling in Vancouver, Debra returned to her Yukon roots in 1988. Debra was a lawyer and partner with the Whitehorse firm Austring Fendrick and Fairman from 1988 until 2019.
As a lawyer, Debra practiced in all areas of civil litigation with a focus on personal injury cases, employment disputes, administrative proceedings and First Nations isssues. Debra appeared frequently before the Yukon Supreme Court and the Yukon Court of Appeal. In 2019, Debra received the inaugural Justice Leigh Gower Award, which recognizes a resident member of the Yukon bar who has made notable contributions to both the legal and larger community in Yukon.
As a result of resolving many of her clients' cases successfully through mediation, becoming a mediator full-time came naturally to Debra.
As of May of 2019, Debra transitioned into her second career as a mediator.
Debra also has a special interest in administrative law. Debra represented numerous clients in their cases before tribunals and administrative agencies. In recent years, Debra was the lawyer for several boards and tribunals including the Human Rights Panel of Adjudicators, the Workers Compensation Appeal Tribunal, the Yukon Water Board, the Environment Impact Review Board, the Child Care Board, the Yukon Review Board, the Yukon Electoral Boundaries Commission, the Ta'an Kwach'an Judicial Council and the Yukon Judicial Council.
Debra continues to provide training to boards and agencies, most recently through the Foundation of Administrative Justice (FOAJ) organization. Debra enjoys the dynamic and evolving nature of administrative justice proceedings and working one on one with decision-makers and their staff.
.
---
Case Experience
Aboriginal
Aviation
Community Associations
Contract Disputes
Debtor/Creditor
Disability Claims
Discrimination
Education
Employment
Human Rights Act
Insurance
Labour/Unions
Libel & Slander
Medical Malpractice
Personal Injury
Premises Liability
Product Liability
Property Damage
Sexual Harassment
Torts
Workers' Compensation
Workplace Rights
Wrongful Death
---
Education
University of Alberta, Bachelor of Laws, 1987
University of Victoria, B.A. (Political Science), 1983
---
Memberships & Affiliations
Yukon Law Society
Alternative Dispute Resolution Institute of Canada (ADRIC) - British Coumbia
Mediation Yukon
---
Rates Information
$400/hour with a 4 hour minimum, including review of materials, pre and post mediation conferences and mediation itself.
Disbursements and expenses, such as travel and extra telecommuication requirements.