Download PDF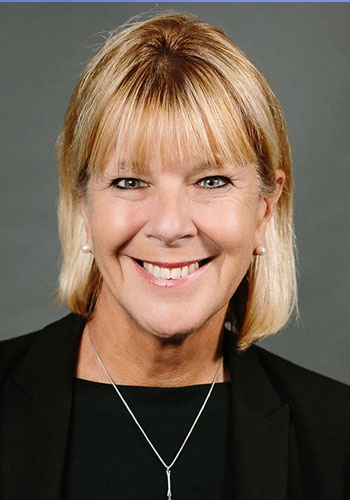 Barb Cornish
CMB Mediation
500 - 666 Burrard Street
Vancouver, BC V6C 3P6

Send Email
Recognized to British Columbia Chapter for:
Civil/Commercial Mediation
Other ADR Services: ADR Systems Design, ADR Training Services, Facilitation, Neutral Evaluation

Video Conferencing
Available
Practice Commenced

2005

# of MEDS (as of 26/9/23)

4000

# of ARBS (as of 26/9/23)

50
Biographical
Barb was called to the bar in 1990. As a litigator, she has appeared at all levels of court, including the Supreme Court of Canada and a wide variety of statutory and appellate tribunals.
For the last 20 years Barb has focused her practice on mediation and arbitration and has experience in a broad range of areas including:
Insurers and claimants in bodily injury, errors and omissions and property claims

Insurers, property owners, lessees, design professionals and others involved in construction, property and commercial leasing disputes

Employers, contractors, and employees involved in employment, WCB, OHS, privacy and discrimination disputes
Through her work, Barb has been honoured as a Distinguished Fellow of the International Academy of Mediators. From 2011 to 2020 she was named in both the Canadian and International Who's Who of Commercial Mediation. Between 2011 and 2020 Barb was included in the Best Lawyers in Canada for Alternative Dispute Resolution. In 2014, she was named Lawyer of the Year (Alternative Dispute Resolution) by Lawyer Monthly.
---
Case Experience
Aboriginal
Accounting
Admiralty
Agricultural
Appellate
Architecture
Automotive
Aviation
Banking & Finance
Bankruptcy/Insolvency
Business Dissolution
Civil Rights
Class Actions
Commercial/Business
Community Associations
Competition Act
Condominiums/Strata
Construction
Consumer Rights
Contract Disputes
Copyrights
Cross Cultural
Debtor/Creditor
Disability Claims
Discrimination
Education
Employment
Energy Sector (Oil/Gas/Nuclear)
Engineering
Environmental
Expropriation
Family Businesses
Fishing Industry
Forestry
Franchise
Government/Municipalities
Health Care
Human Rights Act
Industrial
Insurance
International
Internet
Labour/Unions
Land Use/Planning
Landlord/Tenant
Legal Malpractice
Libel & Slander
Medical Devices
Medical Malpractice
Mergers & Acquisitions
Mining
Mortgage Foreclosure
Natural Disasters
Non-Profit Organizations
Nursing Homes
Partnerships
Pensions / ERISA
Personal Injury
Pharmaceuticals
Police
Postal
Premises Liability
Product Liability
Professional Fees
Professional Liability
Professional Malpractice
Professional Negligence
Property Damage
Public Policy
Public Utilities
Railroad & Trucking
Real Estate
Religious Institutions
Sexual Harassment
Shareholder Disputes
Software
Sports
Taxation
Title Disputes
Torts
Trademarks/Patents
Transportation
Unfair Competition
Utilities
Workers' Compensation
Workplace Rights
Wrongful Death
---
Education
Speech Sciences Licentiateship, University of Leeds, United Kingdom - 1978
Bachelor of Arts (Psychology/Linguistics), University of Alberta - 1985
Doctor of Jurisprudence, University of Victoria - 1988
BC Court of Appeal – Law Clerk to the Honourable Carrothers & Hinkson J.J.A. 1988-1989
Called to the Bar of British Columbia - 1990
---
Memberships & Affiliations
Distinguished Fellow, International Academy of Mediators
Judical Justice of the Peace for the Provincial Court of British Columbia
Chartered Arbitrator, Alternate Dispute Resolution Institute of Canada
Member, British Columbia Arbitration and Mediation Institute
Appointee, Panel of Arbitrators, American Dispute Resolution Center
Governor (2016-17), International Academy of Mediators
Chartered Mediator, Alternate Dispute Resolution Institute of Canada
Registrant, BC Mediator Roster Society
Certified Mediator, International Mediation Institute
---
Rates Information
Please contact our office at vquinn@cmbmediation.com or 604-639-3171 for more information
---